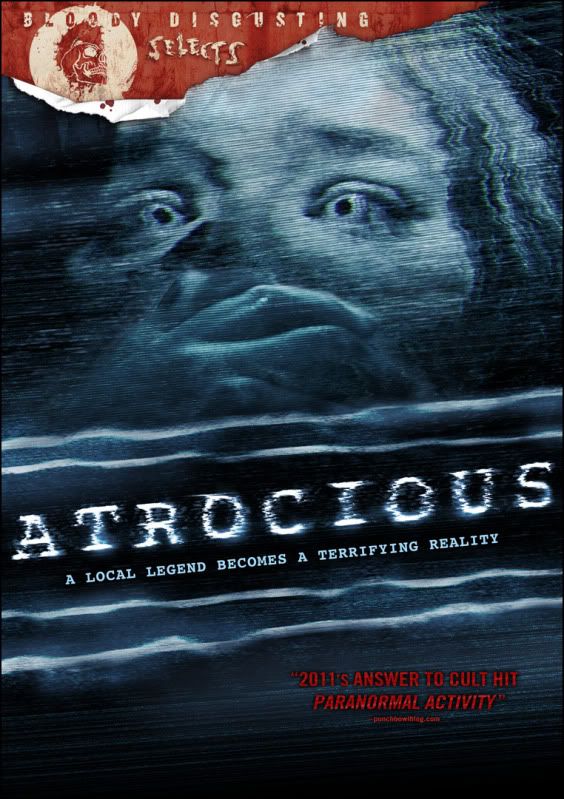 ATROCIOUS
is a gruesome, mind-bending thriller shot in a style reminiscent of
THE BLAIR WITCH PROJECT.
The horror film excerpts found footage from a film reel recovered by Spanish police, documenting a family of five discovering the truth behind a dangerous urban legend. The 37 hours of found footage follow Cristian and July Quintanilla passing time at their summer home by investigating a terrifying and mysterious urban legend. As their investigation intensifies, strange occurrences in and around the house escalate rapidly, culminating finally in unspeakable atrocities.
This title will be released on October 25, 2011.
Order at Amazon.com
!
What You Will Win:
A copy of ATROCIOUS on DVD
How to Enter:
Simply reply to this thread. One reply per person, please. You will be notified via PM if you are the winner.
Duration:
Contest ends October 31st at the stroke of midnight.
Official Site